Master Voyager (CD/DVD and USB Flash Memory password protection for Windows 10/7)
Features
How to protect DVD/CD or USB Memory Stick by Password?
Preamble
"WellPoint, one of the nationís largest health insurers, has begun notifying 75,000 members of its Empire Blue Cross and Blue Shield unit in New York that a compact disc holding their vital medical and other personal information had disappeared. The information was on an unencrypted disc that a subcontractor recently sent to Magellan Behavioral Services, a company in Avon, Conn., that specializes in monitoring and coordinating mental health and substance abuse treatments for insurance companies." New York Times. March 14, 2007.
Master Voyager is especially designed to create protected DVD/CD discs and USB Memory Sticks. It creates protected areas on the media and it is needed to enter password to see protected contents. Protected Disc/USB Stick is fully autonomous and does not need any special software installed on computer.

Main Features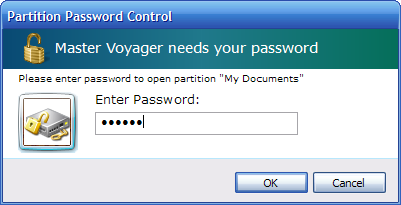 No need to have Master Voyager software on computer to read protected media. Every protected disc/usb stick contains AutoPlay module. You just need to insert disc into CD Drive (or connect your Flash Stick to USB port) and it will ask password to continue. The only requirement is to have Windows Vista/XP/2000 (32 or 64 bit) and CDROM/USB port. The protected media does NOT install any software to the target computer. It is fully autonomous.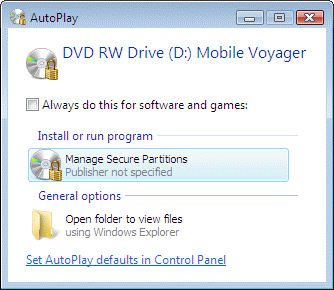 You do not need to wait until large amount of data will be decrypted to the computer from protected media. Master Voyager utilizes special on-the-fly decryption technology used in our CryptoExpert Professional software. You just enter password and protected areas become visible as virtual hard drives like E:, G:, Z: etc. Just eject disc from CD Drive and all virtual drives will disappear from system. On the fly decryption technology allows to store movies/executable files/audio files inside the protected area.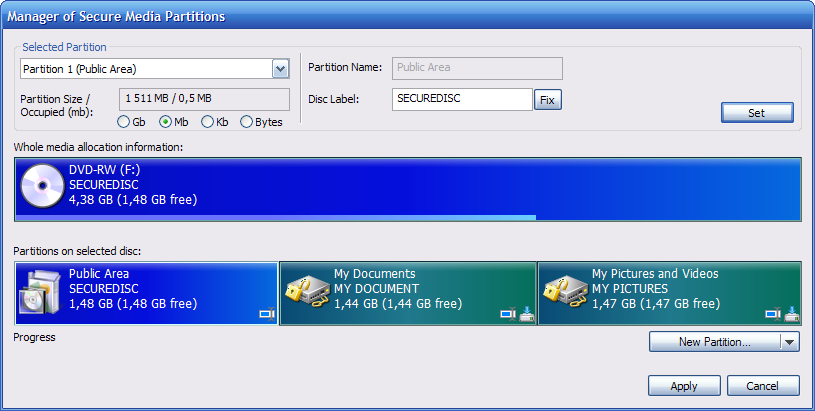 You need Master Voyager if:
You need to send CD/DVD via postal mail

You store backups of important data on CD/DVD

You like to travel and need to have important data in your pocket
Read what's new in version 1.23 ( October 19, 2008 )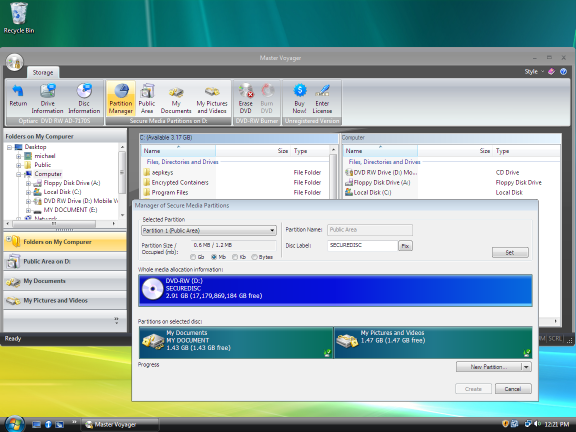 Master Voyager is distributed on the "try before you buy" basis. You can download evaluation version for free of charge.

The only limitations of free evaluation version are:

1. It works 30 days only

2. Only fixed password "123" can be used for creating/mounting secure partitions.

Registered version has no any limitations. Users of registered version receive new/updated versions for free of charge during lifetime.

Click image to download MSI Installation Package with free evaluation version:
Click image to purchase registered version.
We will be glad to answer all your questions. Do not hesitate to contact us: support@secureaction.com